STOMACH TONIC HERBAL CAPSULES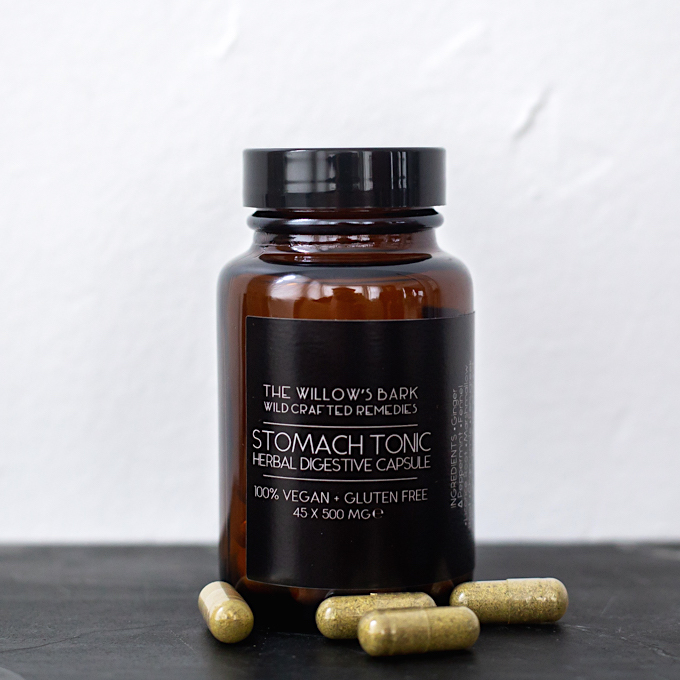 STOMACH TONIC HERBAL CAPSULES
Digestive Capsules - 100% vegan
500mg

A blend of wild and organic ingredients to alleviate indigestion, nausea, bloating, and gas. This tonic also soothes and restores normal functions of the digestive tract.
Take 1-2 capsules before or after eating to assist digestive processes or when feeling nausea or unease.
Take 1 capsule 3 times daily for general repair and maintenance of the digestive tract.
Attributes: demulcent carminative anti-inflammatory depurative stomachic analgesic bitter tonic
Ingredients: ∆peppermint *fennel *chamomile *true cinnamon *black horehound ∆marshmallow root *licorice root *ginger root * fenugreek
*organic ∆wildcrafted

capsule: pine and poplar cellulose
these statements have not been evaluated by the food and drug administration. this product is not intended to diagnose, treat, cure, or prevent any disease.